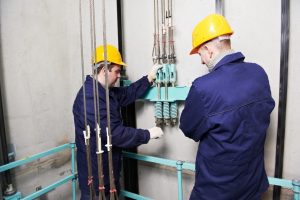 When you're hurt in an elevator accident, there may be multiple people or entities who are potentially to blame and who may owe you compensation. This is one of the many reasons why skilled Louisiana premises liability counsel can help you with your case. For example, an elevator may be located in a building that is owned by one entity and leased by another. There may be still a third separate entity whom the owner or tenant retained to provide maintenance and upkeep on the building's elevators. If an elevator fails and causes an injury, one, two, or perhaps all of these types of entities could be appropriately sued by you, in addition to your naming their insurers in the lawsuit too.
A recent case from Baton Rouge offered a real-life example of how this type of case can unfold, and what it takes to achieve a successful result. Patricia was at a medical center and riding an elevator when her accident happened. According to Patricia's lawsuit, the elevator car opened, and, as she exited, the car dropped suddenly and then abruptly went up. This process allegedly threw Patricia into a wall and caused her to suffer significant injuries.
In Patricia's case, she sued the medical center, the company that provided elevator maintenance, and an insurer. Patricia's argument was that the elevator hadn't been maintained properly, and that failure caused the malfunction that injured her.
Once you, as an injured elevator passenger, bring your action, there are several things that your case must have. You must be able to show that the entities (other than the insurers) whom you've named had "custody or control" of the elevator. If an entity didn't have any control over an elevator, it can't be liable for the negligent maintenance of that elevator. In addition to showing that the entity had control, you also need to have proof that the entity either knew about or should have known about the elevator's problems. For example, a man died last summer in an office building elevator in New Orleans East. According to other workers in the building, the fatal accident came after multiple worker complaints about the elevator. Definitive proof that complaints were made to a building landlord or another responsible party can be key pieces of evidence when it comes to this notice requirement.
Patricia's case did not succeed because she fell short on some of these points. She did not have the proof that she needed to show that the maintenance company had "custody or control" of the elevator, and she didn't have the necessary evidence to show that the medical center had notice of a problem.
With different evidence, Patricia might have been able to achieve a different result. In your case, make sure you have the advice and advocacy you need. The diligent Louisiana premises liability attorneys at the Cardone Law Firm have been giving our clients strong representation and personalized attention for many years.
For your confidential consultation, contact us online or phone Cardone at 504-522-3333.
More Blog Posts:
Elevator Breakdown Leads to Man's Tragic Death in New Orleans East Office Building, Louisiana Injury Lawyers Blog, Dec. 6, 2017
Recent Elevator Accidents and Injury Litigation in New Orleans, Louisiana Injury Lawyers Blog, Oct. 5, 2017