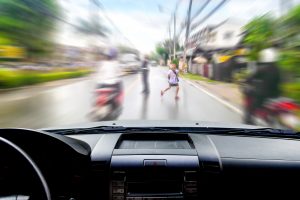 Many types of sports today have an option for a competitor to challenge a ruling made on the field, and to have that ruling analyzed again. Appeals of court rulings are not exactly like that. In the law, a lot of rulings by trial courts are entitled to a certain degree of deference, meaning that many appeals can only be successful (and the underlying ruling overturned) if that lower ruling was clearly unreasonable. What this means for you is that it is of paramount importance to be sure you are putting on your strongest possible presentation and arguments when you appear in the trial court, because it is a lot easier to argue for affirming your successful result than to argue to an appeals court for the reversal of an unsuccessful result in the trial court. To be sure you are making that strongest possible case, be sure you have representation from a skilled Louisiana injury attorney.
An example of how this process worked, and how one family won their injury case, was the accident involving a fifth-grader named C.T. C.T. and his seventh-grade brother were running near the edge of their front yard when a neighbor, S.M., struck C.T. with her SUV. Although the harm C.T. suffered was not life-threatening, he nevertheless suffered substantial injuries, including a concussion, a badly bruised leg and a hairline fracture of his hip. Due to the injuries, it took the boy 1-2 months to return fully to normal activities.
C.T.'s father sued S.M. and her auto insurer. The case proceeded as a "bench trial," which means that the case was decided by a judge and not a jury. The defense's primary argument was that the boy was to blame for the accident, as he "suddenly and without warning" ran into the path of S.M.'s SUV, and did so too late for the woman to avoid crashing into the child. After both sides presented their evidence to the court, the judge entered a ruling. The judge found S.M. 100% at fault for the accident and awarded almost $30,000 in damages to C.T.'s father.