If you have sustained any personal injuries or property damage after a car accident, it is best to seek the help of an experienced attorney. Meeting with your attorney after an accident may be nerve-wracking, but your initial consultation is an important step in bringing a personal injury claim. This meeting gives your attorney the insight needed on how to best advance your claim. You should never hold back any information because it is crucial that your attorney knows everything about the incident, as well as your personal history.
To best prepare for your meeting, you should bring any and all documentation you have regarding the accident. These materials may include:
• Any photographs or videos of the scene of accident and your injuries (bruises, brace, cost, etc.)
• A copy of the police report item number
• Information concerning your insurance carrier, policy number, limits of liability, and uninsured motorist coverage (declaration page would be helpful)
• Paperwork regarding your health insurance coverage
• The contact information of the other party and their insurance provider and policy number
• The contact information of anyone who was a witness to the accident
• Any medical records detailing your injuries if you have already been seen by a physician
• Any documentation you may have about lost wages or medical expenses due to the accident
• Any receipts, bills, or outstanding expenses in connection with your accident
You should also be prepared to answer questions your attorney may have for you. He or she may need to know:
• What injuries did you sustain from the accident, and how they are affecting your everyday life?
• Whether you have had any previous accidents; when, where and what type of accident and any injuries suffered
• Where you are currently employed and your employment history
• What kind of insurance coverage, if any, you have?
• Do you have medical insurance?
• Whether or not you have seen any doctors. If so, what was the diagnosis?
• Out-of-pocket expenses you have incurred in connection with your accident
You should also ask your attorney any questions you have before leaving the consultation. This may include asking what is the next step or what is the process of pursuing your claim? How long will it take to settle your case? How much will representation cost? Or, is there a time limit for you to file your lawsuit?
The Cardone Law Firm is here to assist you after you have been involved in a car accident. Filing for damages to get the compensation you deserve can be complicated, but we are here to ease that burden and help every step of the way. A successful initial consultation can build a relationship between you and your attorney, and it can make the process easier for all parties involved.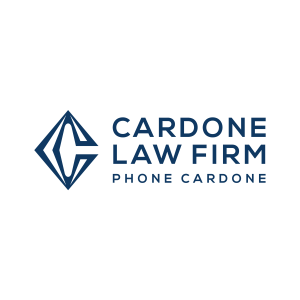 If you or a loved one has been injured in an accident, call us today for a free consultation! PHONE CARDONE at 504-522-3333, 225-706-3920 (Baton Rouge office) or email us at ccardone@cardonelaw.com.