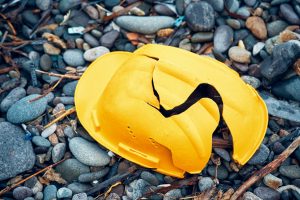 Several top floors came crashing down one Saturday morning, killing three construction workers and injuring over 30.
Details Regarding the Incident
On October 12th, the top floors of the Hard Rock Hotel–a building which had been under construction on Canal Street in New Orlean's French Quarter–had collapsed early in the morning, Authorities confirmed that, at the time, two people were dead, three unaccounted for, and 18 transported to the local hospital for care.
Now, it was revealed that three construction workers perished in the accident, with over 30 other individuals sustaining injuries varying in severity. The cause of the accident is still under investigation, with the Mayor of New Orleans, LaToya Cantrell, commenting that a "relentless" investigation should be conducted.
The "Fatal Four" and Construction Accident Statistics
As per a 2017 report drafted by the Occupational Safety and Health Administration (OSHA), there are four primary causes of fatalities in the construction industry dubbed the "Fatal Four":
Falls –

This is the predominant killer within the construction industry, accounting for 381 (39.2 percent) out of 971 deaths that occurred that year.

Struck by object –

The secondary killer, being struck by an object killed 80 (8.2 percent) 

Electrocution –

Approximately 71 (7.3 percent) of construction workers perished from electrocution in 2017.

Caught-In/Between –

This type of accident accounted for 50 (5.1 percent) deaths that same year. This type of accident, however, is more in line with what occurred at the Hard Rock Hotel.
Reasons Why Buildings May Collapse During Construction
Even though these types of accidents rarely happen, there are several reasons that exist as to why they would happen in the first place. Some of those reasons include:
Weak Foundations

– Not only should the soil underneath the building be sturdy, but the weight of the building itself must be taken into consideration once the job is complete. The two must work hand-in-hand, as even the most sturdy of soil cannot hold a structure that is too weak to hold itself up.

Weak Building Materials

– A structure is only as strong as the material that it is comprised of. Structural collapses using weak building materials usually happen when contractors decide to purchase cheaper materials to cut costs.

Construction Worker Mistakes

– Inexperience and general mistakes (e.g. improperly mixing cement that fails to secure the building's weight ) can compromise the integrity of a building, causing its supports to fail. This usually happens when a construction company wants to save on costs and hires workers with little experience.

Heavy Loads

– A building may be able to hold up its own weight, but it also must account for the weight of its contents

and

the weight of any new renovations in the future. Adding additional floors to a maxed-out structure could cause a collapse.

Failure to Conduct Strength Test

– During the construction phase, a building's strength must be tested by law in order to ensure that it isn't a safety risk.
If a construction accident injured you or claimed the life of a loved one, you may qualify for a personal injury or wrongful death claim.