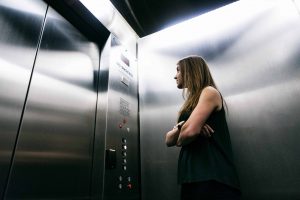 In an elevator accident/injury situation, the person who has been injured may have a valid claim for compensation. In order to succeed in that claim, though, the injured passenger will need to prove numerous different elements. Establishing that may necessitate bringing together significant and varied types of evidence. It definitely requires an in-depth understanding of the law. That's why, if you are pursuing an injury case, your case needs skilled Louisiana premises liability counsel.
The Louisiana Record recently reported on one elevator incident that triggered litigation. The incident involved a woman named Tywanda, who was visiting the Sheraton New Orleans Hotel in August 2017. According to the woman's lawsuit, she was in the hotel elevator, on the 45th floor, when the elevator dropped suddenly and unexpectedly. This sudden drop allegedly caused Tywanda to suffer both physical and emotional injuries.
Tywanda's lawsuit asserted that the property owner and the elevator manufacturer were liable for her injuries due to their negligence. When you are injured in an elevator accident in Louisiana and pursue your injury lawsuit under a legal theory of negligence, the law says that your claim will be analyzed under what's called the "duty-risk analysis." This standard lays out four things that you, as the plaintiff, are obliged to prove. They are:  that the person or entity you sued had a duty to ensure the elevator's safety, that the entity you sued failed to meet this obligation, that this failure caused your injuries (both as a legal cause and as a "cause-in-fact"), and that you suffered actual damages.
Proving all of these things may require many and varied forms of evidence. You may need engineering or industry experts to testify about the unsatisfactory and unsafe condition of the elevator. You may need documentary proof to show that the elevator was not inspected properly (in terms of sufficiency and/or frequency). Additionally, your case may call for both document and expert witness evidence (including hospital or physician bills and medical experts) to show the extent of the harm you suffered and the damages that arose from that harm. You could possibly need an economic expert to testify as well. Some or all of these may be necessary because, depending on the facts of your case, you may be entitled to collect past and future medical expenses, past and future lost wages, pain and suffering damages, and more.
Not only must you amass all of these pieces of evidence, but also you must make sure to do so within the deadlines established by the court. In other words, you need a law firm experienced in handling, and winning, these types of cases. At the Cardone Law Firm, our knowledgeable Louisiana premises liability lawyers have spent many years fighting for injured people. Whether you've been hurt in an elevator or hurt in a vehicle accident, we are ready to go to work for you, providing you with the diligent advocacy your case needs and the personalized attention you deserve at every step along the way.
For your confidential consultation, contact us online or phone Cardone at 504-522-3333.
More Blog Posts:
Elevator Breakdown Leads to Man's Tragic Death in New Orleans East Office Building, Louisiana Injury Lawyers Blog, Dec. 6, 2017
Recent Elevator Accidents and Injury Litigation in New Orleans, Louisiana Injury Lawyers Blog, Oct. 5, 2017