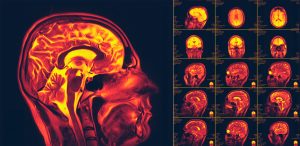 Individuals who have suffered a catastrophic personal injury not only face serious health consequences but also financial issues. From costly medical bills to an inability to return to work, survivors of personal injuries can face heavy economic damages.
When facing a life-changing injury such as a Traumatic Brain Injury (TBI), victims may have many questions. One such question we here at the Cardone Law Firm frequently receive is, "How much money is my traumatic brain injury worth?"
Understandably, this is one of the most important questions we can answer. Alongside seeking justice, securing financial recovery for the damages you have suffered can prove to be absolutely vital to your personal and financial well-being. Not only will compensation help you to continue obtaining the medical treatment you need, but it will also provide you a certain level of security if you are unable to return to work for some time.
Because the defendant and their insurance companies are likely to attempt to minimize your traumatic brain injury claim, it is important to seek our experienced traumatic brain injury attorneys who have the necessary knowledge to help you secure the recovery that you deserve.
If you want to know what the value of your traumatic brain injury claim could potentially be, let us be of assistance to you. Our Louisiana personal injury attorneys will work endlessly to uncover the details of your case, unveil the financial and personal impact that the injury has had on your life, and proceed to recuperate the necessary compensation to help you get your life back on track.  
Factors That Affect a Traumatic Brain Injury Settlement
One of the most life critical of all injuries is when the brain experiences trauma from the blunt force of an accident. Traumatic brain injuries can often result in loss of cognitive capacity, permanent disability, paralysis, and even death.
The amount of compensation that victims can recover depends on a variety of factors. These factors can range from what medical care is needed all the way to how an individual's life has changed from the accident. The following factors can contribute to your traumatic brain injury settlement:
1. The severity of the brain injury.
Over 1 million people suffer some type of brain injury in America. Brain injuries can range from a mild TBI, which includes concussions, to moderate and severe brain injuries. The Glasgow Coma scale is often used to decipher the severity of head trauma. A more severe diagnosis can result in higher compensation because of the increased physical and psychological effects.
2. Loss of wages or income.
Individuals that suffer a TBI can experience loss in cognition, extreme pain, and/or an inability to return to work. This can mean victims missing out on wages and income. This can be especially harmful when the victim is the primary household income earner.
3. Lifecare expenses.
Disability care may be required for an individual who suffers from a TBI, and these types of services can be quite expensive. Rehabilitation, home care, transportation, and other life adjustments necessary to deal with the effects of a severe brain injury are taken into account for settlements.
4. Pain and suffering.
Pain and suffering include emotional damages suffered as a result of a TBI. Because these types of injuries can have tremendous psychological and emotional consequences, psychological and physical treatment may be necessary to combat the negative effects suffered.   
5. Punitive damages (if applicable).
If the injury which you suffered occurred because of intentional or reckless behavior, then punitive damages may be pursued. The intention of punitive damages is to punish the defendant for their wrongdoing and prevent situations of the like from occurring again in the future.
How Much Is My Traumatic Brain Injury Worth?
In order to better evaluate a claim and it's potential value, there are several factors that can be calculated and combined. Please note, however, that lawyers can only provide an estimate of the amount of financial recovery you may receive. There is no exact amount designated for a traumatic brain injury. Every case has its own circumstances and every settlement will be different.
In terms of calculating the value of your TBI, your lawyer will consider the following:
Economic Damages

: These cover damages that can be "easily" calculated into a dollar amount and include factors such as lost wages, costs of medical expenses, caretaking costs, loss of earning capacity, and other such damages.

Non-economic Damages:

These include damages that

cannot

be easily calculated as they affect each individual differently. For instance, these damages can include mental anguish, pain and suffering, loss of consortium, and other emotional or psychological damages.
These damages are then added together to get a better understanding of what the potential value of your claim may be. Additionally, lawyers will compare these numbers to recent jury verdicts in their jurisdiction and their own settlements to better pinpoint the exact amount.     
As per past settlements, traumatic brain injury settlements can range from tens of thousands to millions of dollars. For instance, at Cardone Law Firm, we were able to secure $1.4 million in judgment for a child who fell out of a window and sustained a severe brain injury.
If necessary, your claim can be filed in a different venue than where the incident happened so that the value of your settlement is fairer to you.  
How Can Cardone Law Firm Help Me?
The Louisiana traumatic brain injury attorneys here at Cardone Law Firm can provide victims with meaningful legal counsel in many different ways, including:
1. Quality representation against insurance adjusters.
If an insurance company and their representatives know you have the support of a qualified advocate who will fight for a fair settlement, they are more likely to cooperate and handle your claim in an appropriate manner.
2. Extensive knowledge about TBIs.
Victims of a traumatic brain injury deserve to work with attorneys that have a thorough understanding of the impact this type of injury can cause as well as the type of medical care needed to treat it. Our attorneys are well versed in TBIs which allows us to add value to your settlement by strengthening the evidence of all compensable factors which affect you.
3. We aren't afraid to take your claim to court.
Our Louisiana personal injury attorneys have the experience to take your claim to court if necessary. We can adequately represent you in a courtroom rather than simply accepting whatever settlement your defendant may offer, which inexperienced lawyers are susceptible to doing.
4. We are available when you need us.
At the Cardone Law Firm, we take great pride in delivering meaningful attention to each of our clients. You are NOT just another case at Cardone Law Firm and you deserve dedicated legal care. We know what it takes to secure a successful settlement and will devote ourselves to your case.
As soon as you seek the help of knowledgeable attorneys at the Cardone Law Firm, we will begin to investigate your claim with a supporting team of medical experts, accident specialists, investigators, and other legal professionals to develop the strongest claim possible.
If you have suffered a traumatic brain injury do not hesitate to contact Cardone Law Firm right now at 504-522-3333 for a FREE consultation.