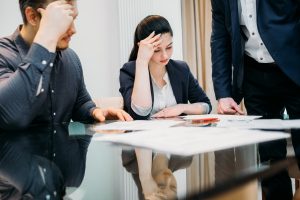 The above question is not an unreasonable one. It's one among many circumstances that illustrate how many different challenges or unique things can happen in your Louisiana injury case. Many of these may be things for which you are unprepared or, at least, are not equipped (in terms of legal knowledge) to utilize to your maximum advantage. So, if you have sued and the party who injured you filed his pleadings too late, or did not file anything at all, there may be ways to obtain a judgment in your favor without the other side's participation and without requiring a full trial. For the advice and representation you need when unusual things like this happen, be sure you're equipped with a skilled Louisiana injury attorney on your side.
When the other side does not respond in a timely manner or doesn't respond at all to your lawsuit filing, you can choose from several different options. One of these is called a default judgment. A default judgment is a judgment ordered by the court in which the judge says that you filed your lawsuit properly, that you laid out all of the required elements of the claims you asserted, that the other side did not respond, and that you are entitled to a judgment in your favor on all claims as a result. This kind of judgment is just as binding as if you went through a full trial and received a jury verdict in your favor.
An actual example of this was the recent case of J.S., a jogger injured while out for a jog on Aug. 16, 2016. According to J.S.'s lawsuit, a vehicle driven by R.C. struck him while he was jogging, causing him to suffer substantial injuries.
The injured jogger filed his lawsuit 11½ months after the accident, which was within the time period allowed by the statute of limitations in Louisiana. About seven weeks later, the jogger sought and obtained a "judgment of preliminary default" against R.C. The default judgment process went forward and, two months later, the court signed the judgment, awarding J.S. more than $21,000 in damages.
On the same day that the court entered the judgment, the driver filed a request to nullify the default judgment. Sometimes, a tardy defendant may be able to begin participating in a case and may be able to secure an order throwing out the default judgment and returning the case to being an active dispute. However, when a defendant decides to participate in a case at a late date, you sometimes may be able to argue successfully that the default judgment in your favor should remain in place and unaltered.
That's what the jogger's attorney did, and both the trial court and appeals court sided with him. Specifically, the defense argued that the default judgment was improper because J.S. did not properly serve notice of the lawsuit on him, as required by the law. However, when the driver finally filed his (very belated) answer to the jogger's lawsuit petition, he did not make any mention of this argument. That was a problem for the driver because these types of arguments are ones that the defense must make in a response or else the law views them as abandoned. The driver don't follow this rule, so his argument was waived and so there was no basis for nullifying the default judgment. The ruling (and damages award) for the jogger remained in place.
This case started as a seemingly straightforward pedestrian injury accident, but eventually involved many legally detailed things, like default judgments, waivers of objections and arguments about jurisdiction related to service of process. It also, though, involved an injured plaintiff who secured a favorable judgment and award of damages without even having to go to trial. What that tells you is that any case can be one that benefits immeasurably from the knowledge and abilities of an experienced attorney and the proper use of the legal tools available. For your legal needs in your pedestrian accident, trust Cardone Law Firm and our diligent Louisiana injury attorneys to help you get the positive results you need.
For your confidential consultation contact us online or phone Cardone at 504-522-3333.
More Blog Posts:
Hit-and-Run Driver Arrested for Fiery January Crash, Louisiana Injury Lawyers Blog, Feb. 4, 2019
Pedestrian Hit and Run Accident at Lakeside Mall – What are the Pedestrian's Rights?, Louisiana Injury Lawyers Blog, Dec. 22, 2017